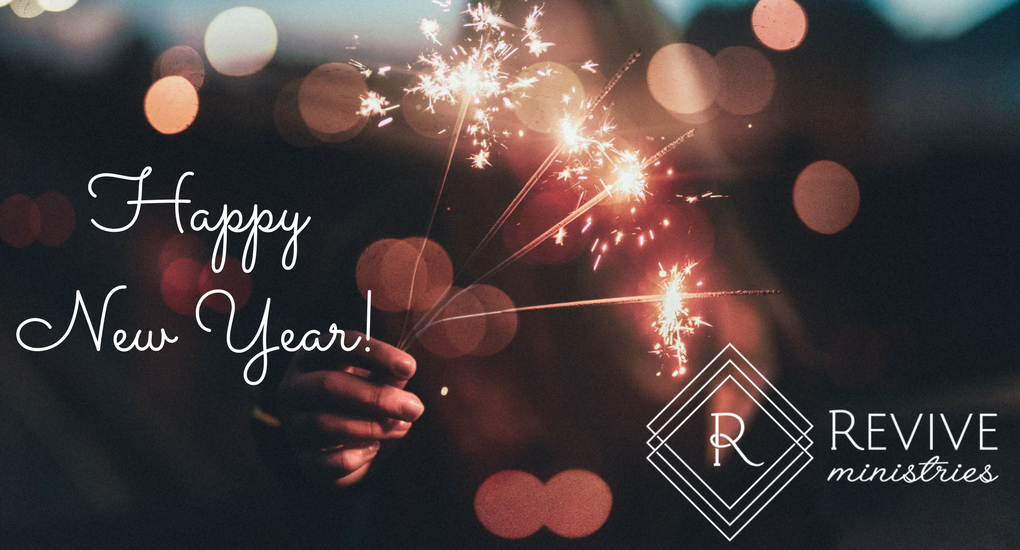 "Therefore, if anyone is in Christ, the new creation has come: The old has gone, the new is here!"

2 Corinthians 5:17
Happy New Year! This is the season that we instinctively look back at the year that has passed, take stock of the good and the bad, and plan for a new, hopefully even better year. For some, putting 2017 in their rearview mirror couldn't come soon enough. For others still, 2017 may have been a banner year and they are entering 2018 bright-eyed and full of optimism. Most of us probably experienced a mix of blessings and trials, ups and downs. Regardless of how you are kicking off your new year, we have an amazing gift in Christ to start new, to be refreshed, to experience revival.
This year I have spent more time in God's Word, resting in His promises and trusting in His timing. It has not been an easy task, but it is shaping me. It has taught me to see differently. Through Christ, I can say goodbye to the old, and hello to the new. This more than setting resolutions, this is inviting Jesus to continue to renew my mind, to revive the dead and broken in me, and help the areas where I am made new to flourish and grow. It is not something I can do for myself, it is something Christ does in me. It is by the power of the Holy Spirit that I begin to see myself as Jesus sees me. It is in Him that any new healthy habits can take root past the next two weeks. It is by His strength that I am the best version of myself, and am able to show God's love to family, friends and strangers. In Him, I am a new creation.
What do you want God to make new in you this year? What has He already been cultivating in you that you want to continue to see flourish? You don't have to navigate it alone! Comment below and let us pray for you! And may God bless you beyond all you can ask or imagine this year!