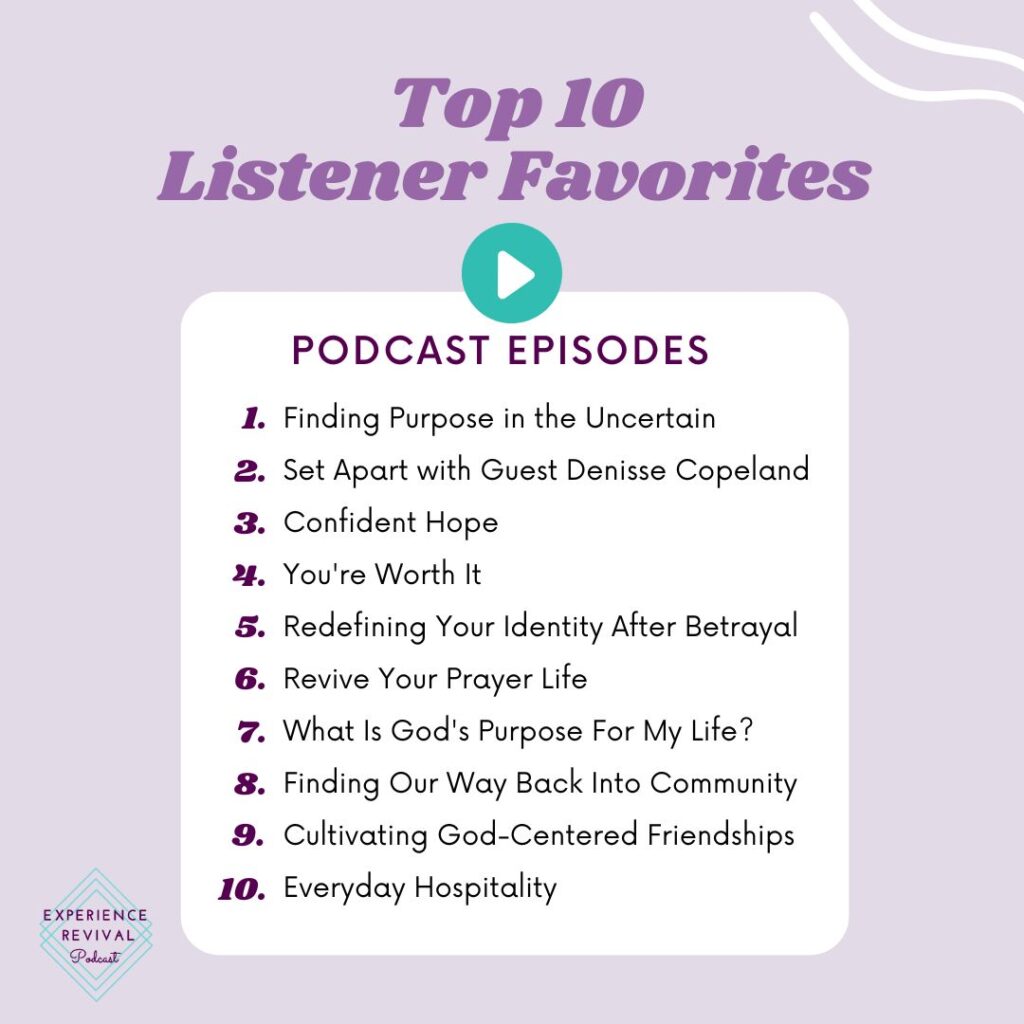 The Experience Revival Podcast has reached almost 6,000 downloads! We want to say thanks to all our listeners and share with you our listeners' top 10 favorites. So while we wait for Season 5, feel free to check out these popular episodes or listen in again!
#1 S2, Ep 12: Finding Purpose in the Uncertain
#2 S3, Ep 8: Set Apart with Guest Denisse Copeland
#5 S1, Ep 7: Redefining Your Identity After Betrayal
#6 S2 Ep 10: Revive Your Prayer Life with guest Amanda Swick
#7 S1, Ep 2: What Is God's Purpose For My Life?
#8 S4 Ep 1: Finding Our Way Back Into Community
#9 S4 Ep 3: Cultivating God-Centered Friendships
#10 S4, Ep 6: Everyday Hospitality
Enjoy!
Melissa Campbell & Summer Shore