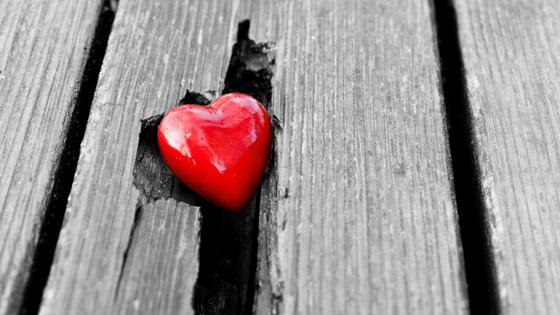 "…Every scrape upon my heart, tells the story of your grace."– Ryan Kennedy from Letting Go
I first heard this lyric at the Gospel Music Associations' Immerse Conference last year. Ryan was performing it live and it moved me then as it does even now.
When I was eight, I slipped and fell on the sidewalk while running through the sprinklers. I scraped up my knee and it was the first time I would need stitches in my life. It took only two stitches, and a place for my poor mother to lie down before she fainted, to repair the wound. It left a pretty good scar, one I still have and when I see it, I remember the story vividly. The same way the scar on my knee tells a story, the scrapes on my heart tell one too.
They tell of unrequited love, misguided efforts, disappointed hopes, loss and grief. My little heart has been put back together again and again, by the One who created it. I couldn't ask for a better physician and friend. And while the scrapes on my heart hurt for a little while (some longer than others), they tell a story of God's grace. Of His tender hand guiding me, healing me and setting me on my feet again. They tell a story of victory.
I hope you enjoy my friend Ryan's song. Catch him on iTunes and YouTube for the latest tracks.