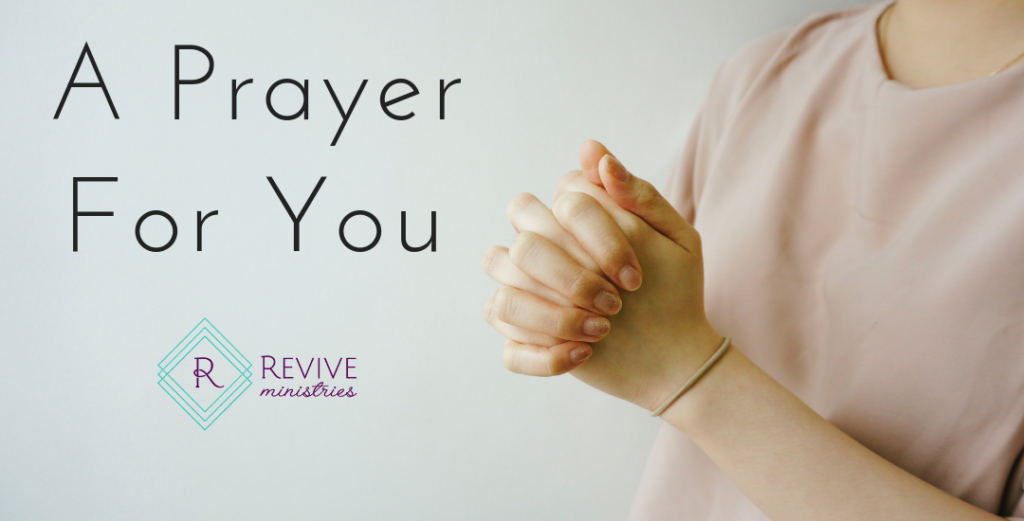 A prayer for you today….
Awesome God, you are good and just. You are Mighty to Save, you are Healer, Comforter and Father and Friend. Your Name brings light into every darkness.
When we cannot discern how you are at work around us, give us faith to know and believe that you are in every detail. Help us to lean wholly on you, to seek your face and rest in your capable hands.
Thank you for the ways that you bless us, for the people in our lives that lift us up and show us your love. Grant us stamina and grace for the people who do not.
Jesus you are here right now, closer than the air that we breathe. Thank you for constant companionship, for your steadfast love.
Father, thank you that you regard us as precious and irreplaceable. Please help us to see ourselves the way that you see us. Help us to value the way that you have created each of us—uniquely gifted to bless others and serve you.
Today I pray for each woman reading this prayer, that out of your glorious riches you may strengthen them with power through your Spirit in their inner being, so that Christ may dwell in their hearts through faith. And I pray that they, being rooted and established in love, may have power, together with all the Lord's holy people, to grasp how wide and long and high and deep is the love of Christ, and to know this love that surpasses knowledge—that they may be filled to the measure of all the fullness of God.
Now to You, Lord who is able to do immeasurably more than all we ask or imagine, according to your power that is at work within us, to you be glory in the church and in Christ Jesus throughout all generations, for ever and ever! Amen. (Ephesians 3:14-21)