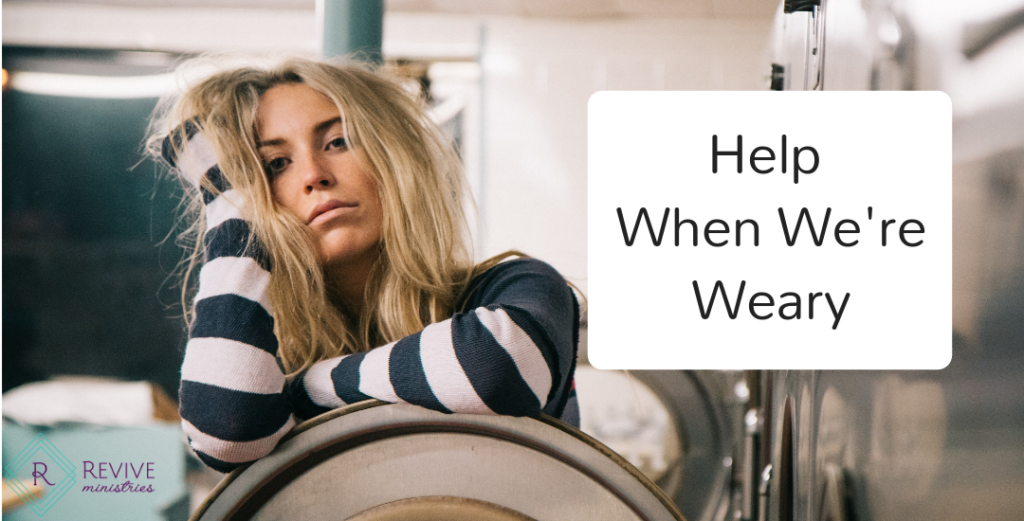 Do you not know? Have you not heard? The Lord is the everlasting God, the Creator of the ends of the earth. He will not grow tired or weary, and his understanding no one can fathom. He gives strength to the weary and increases the power of the weak. Even youths grow tired and weary, and young men stumble and fall; but those who hope in the Lord will renew their strength. They will soar on wings like eagles; they will run and not grow weary, they will walk and not be faint."

Isaiah 40:28-31
Tired and weary. No matter what season of life you are in, it is easy to get caught up in the busyness. We have deadlines at work or at school, people in our home that we need to take care of, children that require our attention, and don't get me started on the laundry list of to-do's (not to mention the actual pile of laundry)! Whew!
Sometimes we are simply weary because life hands us a stressful situation and we are completely spent emotionally and physically because it consumes all our attention and energy.
When I try to navigate this life on my own strength, I eventually end up feeling tired, weary, hopeless and alone. The truth is that we are not alone. God is there right there ever present, waiting to give you His strength when you feel you have nothing left to give. All we have to do is let Him. As we turn our attention toward the One who created the ends of the earth, we can be filled with hope because we know He can accomplish through us what we cannot on our own.
As you face you daily busyness and stresses, take some time each day to let God fill you with His strength so you can face whatever the day brings. As we lean on Him and allow His power to sustain us each day, we will find that we are filled with a renewed strength and hope. God's got you!