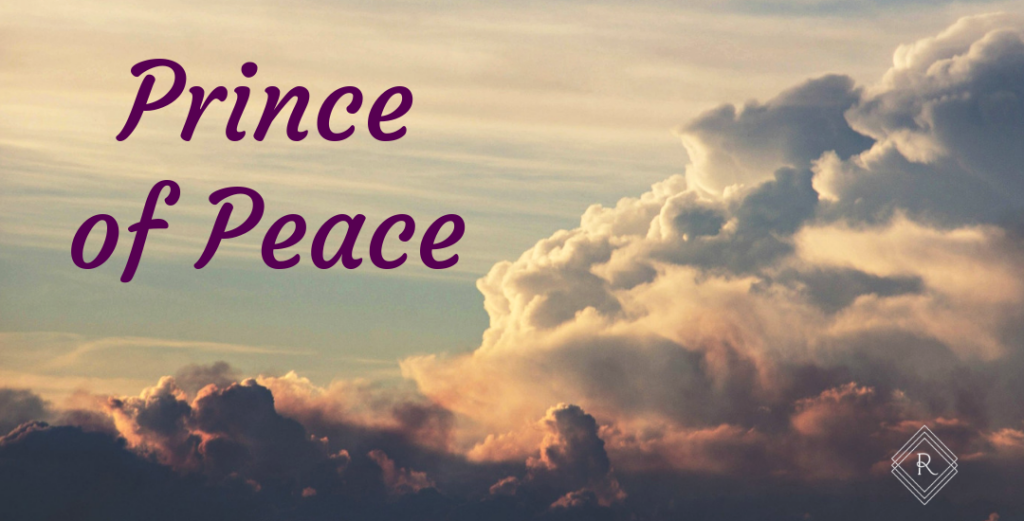 Have you ever found yourself staring down a fight? Facing something so difficult and so daunting that you weren't even sure how to proceed? I know I have had seasons of my life that gave me a run for my money (and sanity). My instinct is to steel myself and get ready for the fight ahead. There inevitably comes a point when I've done all that I can do and my own reserves have run out but there's more fight to be won. I either grow weary and panic, or sink down, feeling defeated and alone.
I recently was wading through just such a season when I heard a song by Hillsong United called Prince of Peace. I am a songwriter at heart and love when great lyrics hit me out of nowhere. My breath caught in my lungs when I heard this line: "…staring down the fight, my eyes found yours". This new picture in my mind's eye of staring ahead at that impossible thing and suddenly having Jesus meet my eyeline…dear one, it brings me to tears of relief. Before I even begin to fight, He is there, His eyes on me, ready to lead me safely through.
The lyrics continue "…shining like the sun, striding through my fears, the Prince of Peace met me there, you heard my prayer."
I pray with all my heart that if you are facing the difficult, heartbreaking or impossible, that you will look for Jesus. Lock eyes with Him and know you are not alone. When we seek him with all our heart, he promises we will find Him. (Jeremiah 29:12-14)
You can listen to the song here. Close your eyes and let Jesus stride through your fear, with your hand in his. Allow Him to lead you through your impossible thing. The Prince of Peace will meet you where you are. He has heard your prayer.