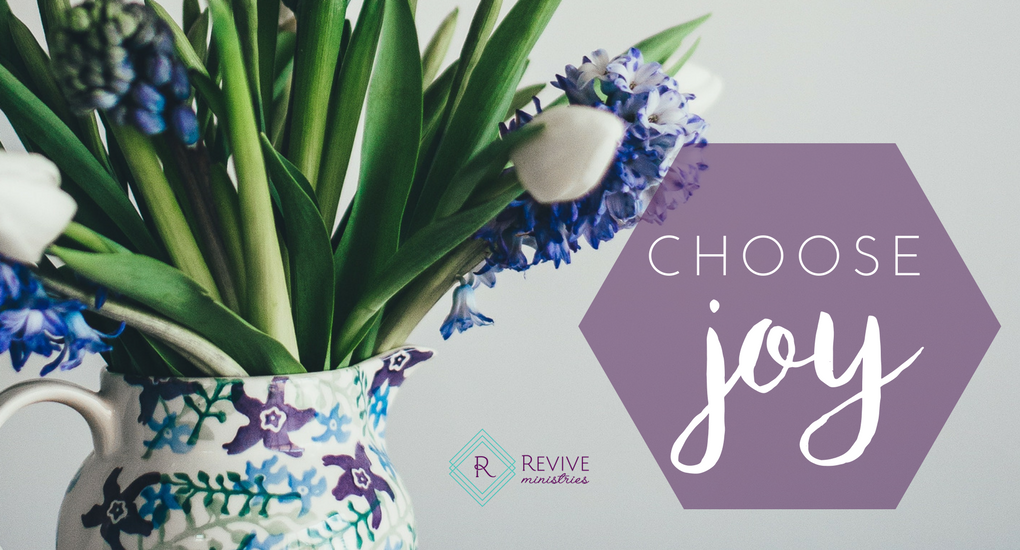 We all have that friend who just always seems happy and content with the world. She seems unruffled by adversity and undaunted by the challenges of life. You simultaneously want to hug her and smack her because she's so stinking loveable.
I have a friend just like this. Despite battling and overcoming breast cancer and juggling everything else in life like kids and work and marriage, she always has a smile on her face and peace in her heart. She radiates the joy of the Lord.
The Lexham Bible Dictionary defines joy as being "closely related to gladness and happiness, although joy is more a state of being than an emotion; a result of choice. One of the fruits of the Spirit. Part of the experience of being a Christian."
This definition of joy is so full of hope and promise. While joy is related to happiness, it is also very different. We have a choice to experience joy regardless of our circumstances, because our joy has its foundation firmly in Christ. As Christians we know that we are beloved by our Heavenly Father who works all things out for good, for those who love Him.(Romans 8:28) We are confident that we are more than conquerors of the obstacles inner lives, and that nothing can separate us from the love of God. (Romans 8:37-39) Our situation and circumstances will change, but God's love for us does not, and that gives us great joy.
It is important to know that having joy is not simply pretending to be happy when you are not, or "faking it till you make it". We don't have to manufacture joy on our own. Joy is a fruit of the Holy Spirit working in our lives. Time spent with God through reading the Bible, prayer, worship and fellowship changes our thinking and aligns our priorities with God's.
Galatians 5:22-23 talks about the evidence, or fruit, of the Holy Spirit at work in us. "But the fruit of the Spirit is love, joy, peace, patience, kindness, goodness, faithfulness, gentleness, self control." None of these things are qualities we can conjure out of thin air. Rather they are a gift and a byproduct of living a Spirit-filled life.
So what does that look like on the ground, in action? There are moments throughout our day when we can lean into God and experience true and lasting joy. It may be writing notes of gratitude, or listing our blessings. We can focus on truth instead of the lies the world tries to sell us. We can choose to turn our gaze outward and help someone else in need. We can be living proof of a loving God, in a world desperate to see Him up close.
Each day we have an opportunity to choose joy. What will you choose today?