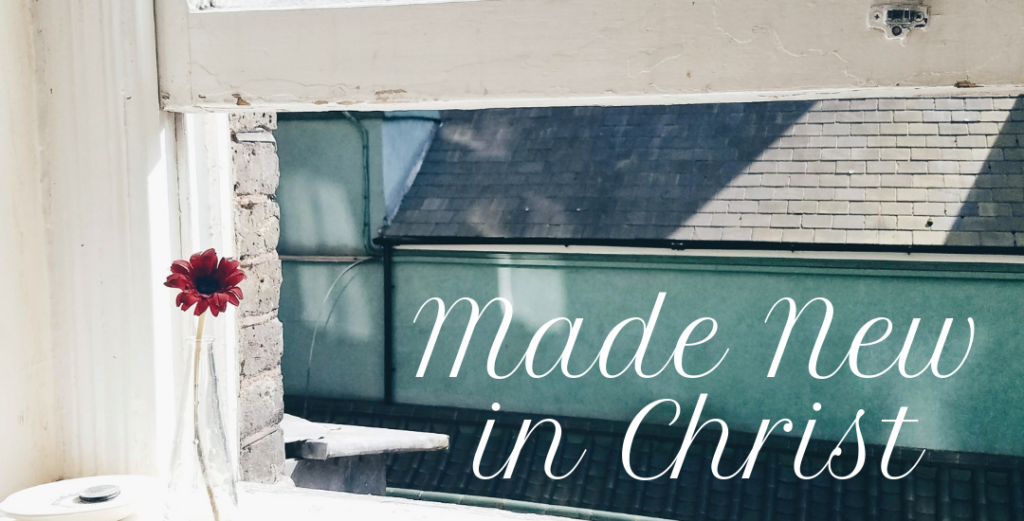 "Therefore, if anyone is in Christ, the new creation has come: The old has gone, the new is here!" 2 Corinthians 5:17
With flowers popping up, and Easter just around the corner, the optimism of a new season is all around. Especially coming out of dark winter, the light and new life of spring offers a welcome reprieve, full of promise and hope.
I have been inspired by all this newness to do some spring cleaning. I opened up the windows to let in the spring breeze and air out the stale corners of the house that haven't seen the bright light of day in a while.
Personally, there are parts of my heart that need the same treatment, corners in my heart that haven't seen the bright light of day in a while. Parts of me that are still holding on the old ways instead of walking in the light of Christ as a new creation.
That's the beauty of this Scripture. As Christ-followers, we can throw open the shutters of our hearts and let the light of Jesus in to sweep through and renew us. We can breathe deep of new mercies. We are released from the slavery of sin, and are made new by the same power that raised Jesus from the dead. In Christ we are raised to new life, to walk in new ways, with new hope.
Every Easter, we remember that the story of Jesus did not end at the cross. The cross was the plot twist-Jesus overcame death and the grave, and rose to life again. We have that same power living in us through the Holy Spirit. Through Jesus we have the power to leave the grave behind us and walk forward as a new creation.
I love this song by Audrey Assad called New Every Morning. It reminds me of God's love and the lengths he went to have relationship with us. I hope you enjoy it too.