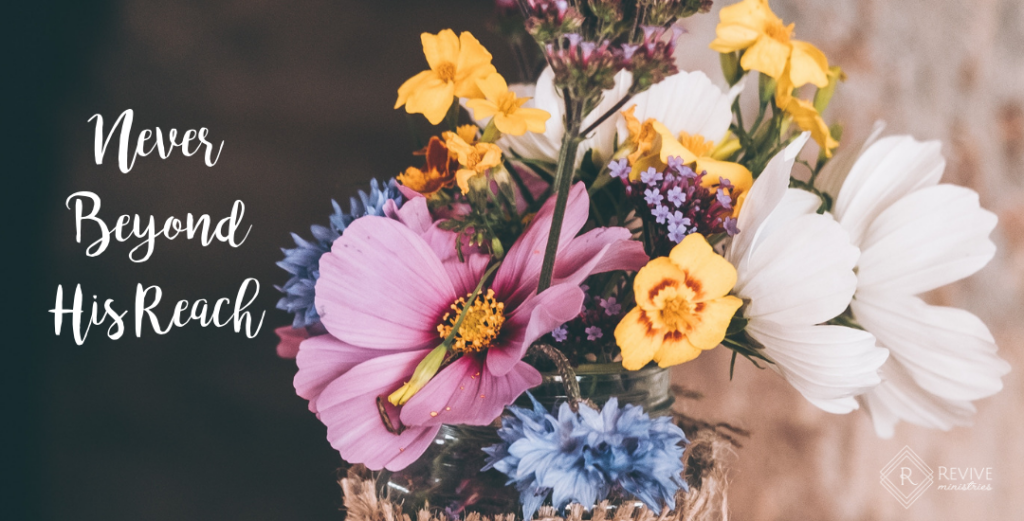 There are times in my life when I get super busy and days will go by before I realize that I have forgotten to take time to acknowledge God in my busyness. I remember this was especially true when my kids were babies and toddlers. I was so exhausted all the time. A few minutes of time to myself was a rare commodity, let alone time to spend reading the Bible and praying.
We all have seasons in our lives when it is harder than others to draw near to God. Sometimes it's seasons of busyness, while other times its a seasons crisis or grief. What I learned during these times, is that even when I forget to draw near to God, He draws near to me and is already here with me in whatever I'm facing that day. God isn't someplace where I have to go find him, but rather He is with me wherever I go and in whatever I do. In the diaper changing, He is there. In the driving from one appointment to another, He is there. In busy work day or in the exhaustion from an illness, He is there.
King David knew this and wrote this down in the Psalms for us to remember as well:
You hem me in behind and before, and you lay your hand upon me. Such knowledge is too wonderful for me, too lofty for me to attain. Where can I go from your Spirit? Where can I flee from your presence? If I go up to the heavens, you are there; if I make my bed in the depths, you are there. If I rise on the wings of the dawn, if I settle on the far side of the sea, even there your hand will guide me, your right hand will hold me fast."

Psalm 139:5, 7-9
Even though David was a King, he faced many hardships over the course of his life. Many times he was running for his life and other times he was running from God. Despite all this, he was still known as a man after God's own heart. David recognized that there was nowhere that he could go and nothing he could do that could remove God's loving presence from his life. Even if he went to the far reaches of the earth, up into the heavens or down into the depths of the ocean, God will still be there with him. He believed that God created him and loved him beyond measure. This truth allowed him to weather the toughest of circumstances and helped him lead a nation. Even when he ran from God or sinned against God, he knew he could always return to the one who calls him His.
We too can turn to God in everything. Even in those times when you reach your darkest hour or those times you have run in your own direction, God is still here with you. When you are going a million miles a minute and haven't stopped for three days because life has run away with you, God is still here with you. He goes before you and follows you; He lays His hand of blessing upon you, to guide you and hold you fast.
Take heart, dear friend, God is with you in whatever your day brings you today. Reach out your hand and God will firmly grab hold. His love for you is beyond measure.