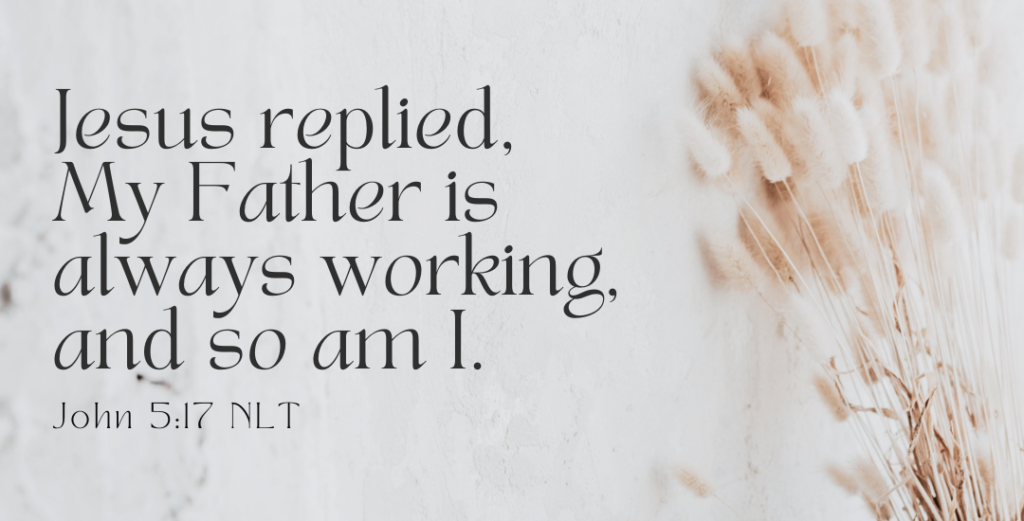 I squinted and pulled the visor down as I sat in my car, waiting for the car ahead of me to turn onto the highway. My kids and I were on our way to church and I was lost in thought, drumming my fingers on the steering wheel and wondering if we had enough time to get some Starbucks on the way.
Traffic was pretty heavy and I didn't think much of it when a few minutes passed and the car ahead of me still hadn't moved. But when the passenger door suddenly swung open, and an older woman stepped out onto the road, it snapped me out of my daze.
She looked around for a moment, turned west, and started walking on the shoulder of the highway toward town. The car she'd been riding in turned east, and left her to continue her journey on foot.
I was truly perplexed and turned to follow her for a moment. Her steps were shaky on the uneven gravel and I worried that she might fall, or worse, accidentally step into the steady stream of traffic whizzing by.
I'd never picked anyone up from the side of the road before, but as my car idled past, I was overwhelmed with a feeling that I needed to pull over. It felt like a voice inside me was shouting "Stop the car, NOW!"
I immediately pulled over and told my kids to stay in the car while I checked on her. As I got closer to her, she was not at all what I expected. She was dressed in her Sunday best and her soft, silvery hair was swept gently back with a barrette.
I asked her if she was ok, and her bright eyes met mine and she replied, "Yes, I'm on my way to see my daughter." She said her name was Hazel* and explained that she had caught a ride up to that point and planned to walk the last few miles to her daughter's house. 
I paused briefly to pray and ask God to help me discern my next step. I took a deep breath and told Hazel that we were on our way to church, and offered to give her a ride to her daughter's house. She smiled and said "Oh, I'd love to go to church! I'll just go there with you!"
Hazel hopped in the front seat and down the road we went. As we drove, she was talkative and cheerful but was also struggling to remember what town she was in or where her daughter lived. By the time we arrived at church, it was clear that Hazel suffered from dementia and was lost. A friend from church called the police while I sat with Hazel and within minutes they were able to contact her daughter Susan who lived 30 miles away!
Susan arrived with tears in her eyes and hugged us all. Her family had been getting ready to go to church that morning too, when Hazel wandered off from the house, something she had never done before. They had called the police and been frantically looking for her, hoping and praying that she was ok. Susan laughed that not only was Hazel ok, she still had managed to go to church!
Our laughter was still hanging in the air when Susan's countenance suddenly became serious and her voice earnest. She leaned in and quietly asked at what time exactly did I pick up Hazel from the highway. I told her I remembered it was at 9:30 am because that was the moment I had been overwhelmed by the feeling that I needed to stop the car right then.
Fresh tears filled Susan's eyes as she said, "It was at exactly 9:30 this morning that our family knelt together in the living room and prayed that God would find Mom and keep her safe."
I was utterly speechless. I could scarcely wrap my head around what God had done. Not only had He heard their prayer and placed me in the right place at the right time, but God had also invited me to participate in His miraculous work.
In John 5:17, Jesus says, "My Father is always working, and so am I." That means that in every moment, God's love, power, and presence are working all around us. We just have to have to recognize where He is working and have hearts willing to join Him.
It all begins with our relationship with God. On the Experience Revival Podcast, we have been talking a lot lately about being aware of God's presence throughout our day and actively directing our thoughts toward Him. We become intentional about inviting God into what we are doing by having an ongoing conversation with Him. Dallas Willard calls it 'living prayer", where we talk with God throughout the day about what we are doing together.
As we spend time in God's Word, in prayer, and in community with other believers, we get to know God's character and better recognize His voice. We are transformed to be more and more like Him and our focus shifts from what God is doing in our own lives, to becoming more aware that God might be inviting us into what He is doing.
It's a shift in our thinking because sometimes we just can't quite imagine that what we have to offer could be of significance in the Kingdom of God. But God is more interested in our willing hearts than our skill sets. We see time and time again in the Bible that God calls someone to join Him in the work He is doing, and then equips them for the task. He uses ordinary people in ordinary circumstances to do extraordinary things.
The word calling comes from the Greek kaleo which means "Divine invitation". In the Bible, it's used most to describe a divine invitation to partake of the blessings of redemption. In every moment, with every breath, we are given a divine invitation to join God in the redemptive work He is doing all around us.  
Henry Blackaby wrote a book many years ago called Experiencing God, where he encourages people to "look for where God is working and join him there." Practicing the presence of God will help us to see Him working around us, but it's the Holy Spirit that will help us know how to respond.
It is through the Holy Spirit that we can discern what our role in a given situation is, as well as what it isn't. While God is always working, He doesn't call us to do everything, everywhere, all the time. Our job is to lean into Him, and prayerfully surrender to His will.
And it's not always the big, obvious things that God is calling us to. A lot of times the Lord is working in the details. The big stuff is often hiding in the little stuff. But in God's hands, the little things can have a divine purpose and a huge kingdom impact. In fact, there's a good chance that you have already been joining God in His work and maybe didn't realize it.
Like that time you saw your neighbor and sensed that they could use some encouragement, so you stopped to visit for a moment.
Or that woman in the grocery store who was a few dollars short, and you felt the Holy Spirit nudge you, so you added it to your bill.
Maybe it was a kiddo on your son's soccer team whose family was going through a hard time, so you invited him over to have dinner and watch a funny movie, just to take his mind off things for a bit.
Maybe it was that time you simply obeyed the Holy Spirit's prompting to pull the car over to check on someone.
They may seem like small things at first, but in God's hands, they can have a Kingdom-sized impact on their life, and yours. It also changes how we see the details of our lives. Suddenly, what once seemed trivial or mundane now has a bigger purpose.
As you go about your week, I want to encourage you to practice being aware of God's love, power, and presence throughout your day. Talk with Him about what you are doing together. Then look for where He is working, and join Him. The Holy Spirit will often take you outside of what makes sense or beyond your comfort zone, but God has already gone ahead of you. He is always working and He can't wait for you to be a part of what He's doing.
---
*Names in the story have been changed to protect privacy.