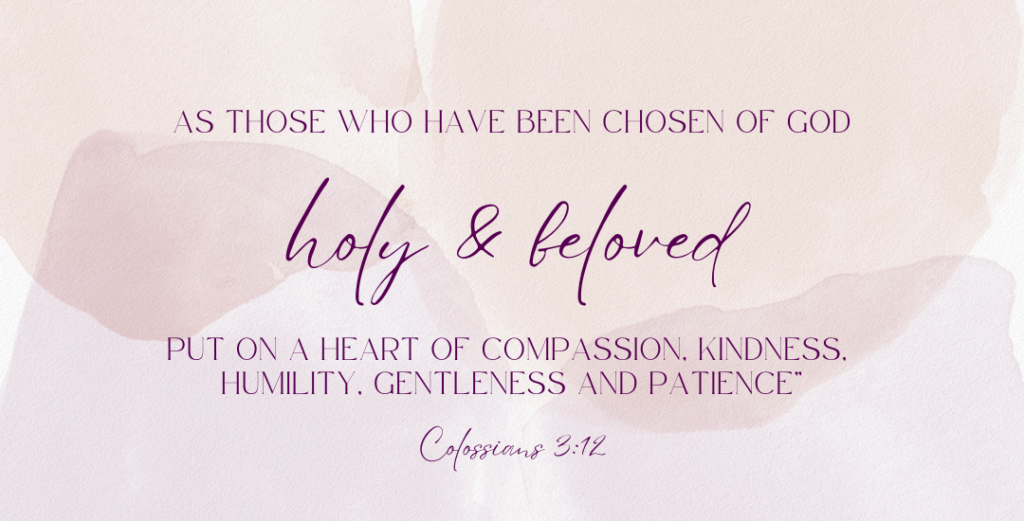 There are a lot of days when I look back and think with disappointment, "Well I was definitely not my best self today." You know those days, when you lose your keys in the freezer and go to work late with your shirt on inside out, only to find out you forgot about a meeting. By the time you get home you're short-tempered and muttering under your breath at anyone who dares to even raise an eyebrow to you. And then there's your friend over there, with her perfect everything, living her super-duper life where nothing goes wrong and everything goes right, and how on earth does she get perfect brows and winged eyeliner every single day?!
Truth be told, I don't like myself on those days. I hate feeling less-than and insecure, lost in comparison to those who seem like they have it all together. It leaves my mind spinning, and suddenly everything is about me. I over analyze people's moods, second guess the conversation in the break room, and ultimately doubt my own value. But that mindset is not of God.
I recently started following a podcast called Things Above with James Bryan Smith. It's a podcast dedicated to training the mind to focus on "things above" based on the Bible verse Colossians 3:2. My sweet friend, I recently heard an episode called "God's Beloved" that I could not wait to tell you about. I was practically weak with excitement. The message is this:
You are God's beloved on your worst day, in your worst moment.
If you're like me, you'll read that sentence twice, feeling sure you'll find a typo, but it's correct, even if it feels a little hard to believe.
In our culture of comparison and striving for recognition and validation, it is a surreal thought that we can be loved just as we are. It is downright mind blowing that we could be loved when we are at less than our best. But in Christ, beloved is exactly what we are. Not based on our accomplishments or merit or charm, but because God created us, knows us fully, and delights in us (still).
So, as those who have been chosen of God, holy and beloved, put on a heart of compassion, kindness, humility, gentleness and patience"
We are chosen of God, holy because of Christ, and so very beloved. Let that sink in. Go ahead and marinate in it for a sec.
In order to believe that we are God's beloved we are going to need a power greater than ourselves, and that is the Holy Spirit.
James Bryan Smith reminds us that in 1 Corinthians 12:3 "no one can say, "Jesus is Lord" except by the Holy Spirit. In the same way, we need the Holy Spirit to work in our lives to help us believe that we are beloved.
When we embrace our belovedness to God, we begin to see the belovedness of others. It changes how we interact with the world around us and gives us a heavenly perspective. It changes how we handle an off day at work, an insecure feeling or how we talk to our loved ones when we are tired and stressed. By the power of the Holy Spirit, we can "put on a heart of compassion, kindness, humility, gentleness and patience" because we are beloved. We can live a life with our minds free from comparison and striving to stand out in the world.
We are already seen and valued by the One who matters most. You are God's beloved!
---
P.S. I hope that you'll take a the time to listen to this episode of the Things Above podcast. The episode is around 10 minutes and full of encouragement and great nuggets of wisdom. I hope you will be as blessed by it as I have been.