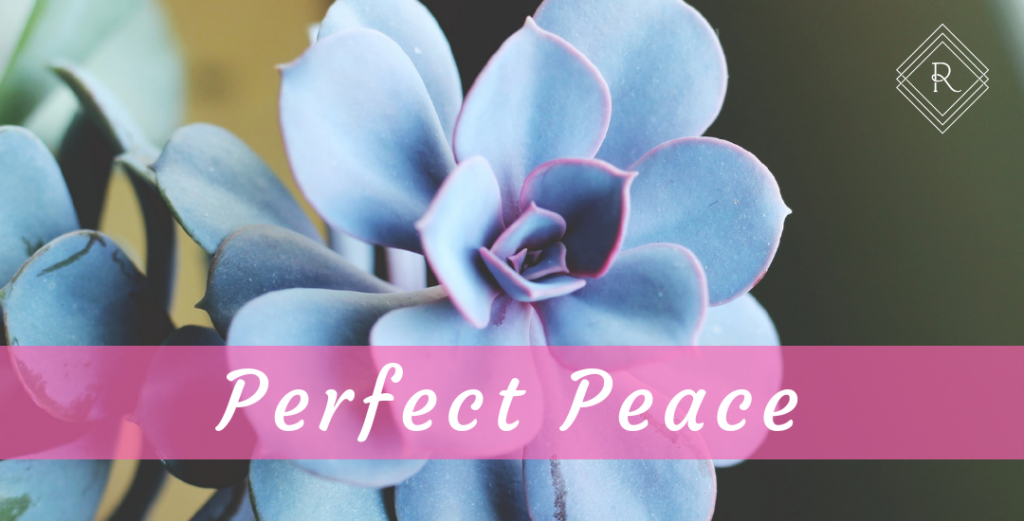 You will keep in perfect peace those whose minds are steadfast, because they trust in you."

Isaiah 26:3
I don't know about you, but when I wake up in the morning, my first thoughts are anything but peaceful. Like a rushing river, my mind is swirling with a million thoughts and worries–a financial crisis; a project at work I need to finish; a problem to solve; I'm running late and ran out of clean clothes; I'm having conflict with a family member; and what awful thing will I find out happened in the world when I turn on the TV or look at my phone?
For many of us, these thoughts come flooding in the moment we open our eyes. This is precisely when we must stop, be still, and welcome God's presence into the midst of our crazy. His presence brings a perfect peace as we dwell there, as we trust in Him with each part of our day.
So as you go about your morning routine, allow your mind to stay focused on Christ. Give him all those things that flood your mind; all your worries, doubts and fears, give him your busy day and all your tasks. As we do that, we are putting our trust in Him to work in these things and carry our burdens. Only then do we get to receive the perfect peace that comes through trust in our Savior.
When we acknowledge his presence at the beginning of each day, we get the blessing of experiencing his peace throughout our days. How would your day go differently if you took time each morning to recognize his presence and keep your mind focused on his perfect peace?
Lord Jesus, we welcome your presence in my lives each and every day. May we think of you first when we open our eyes. We know you are here with us right now and we give this day and all its challenges to you.