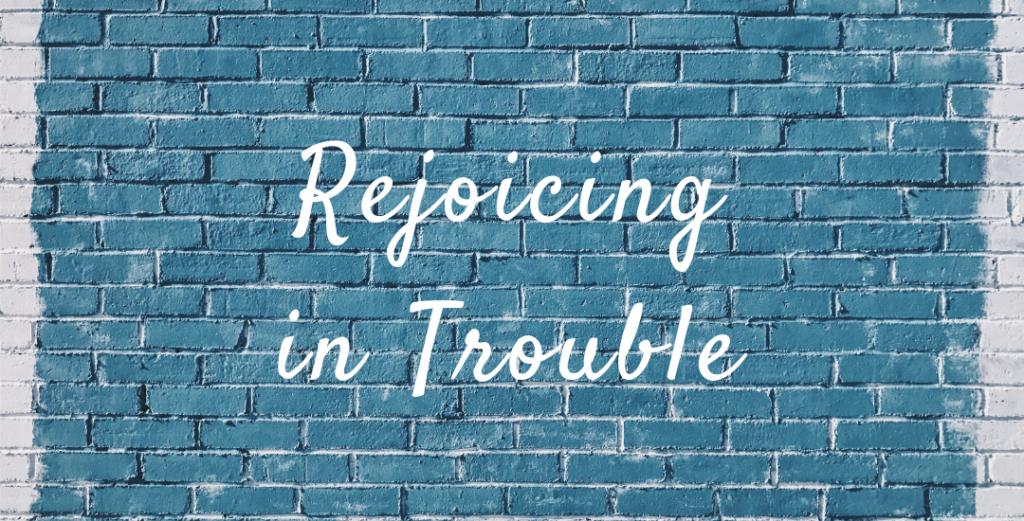 But let all those rejoice who put their trust in You; Let them ever shout for joy, because You defend them; Let those also who love Your name be joyful in You."

Psalm 5:11
Often in the Bible we see a juxtaposition between joy and trouble. They seem to come together. Sometimes we think joy is a response to all being right in our world. Joy doesn't come only in the absence of trouble, but is made all the more meaningful and more pronounced by the presence of trouble.
In times of trouble, those who put their trust in Jesus have reason to rejoice—not because the battle is over, but because they are sheltered in the midst of the battle. God doesn't always eliminate the trouble, but he does give us protection and will defend us in the middle of it. How amazing is that?!
When we choose to turn our heart toward the source of our salvation instead of focusing on our situation, we can find joy even in times of trouble. Trouble and turmoil can serve to push us into the arms of Jesus where real joy lives.
Jesus, we know that in you we find our help and protection. Even in our sorrow, trouble or turmoil, you bring us joy with your presence. This joy doesn't come from the lack of these things, but the miracle is that the joy you bring comes in spite of these things. Our salvation is secure in you and that brings us such joy!  In your name, Amen.