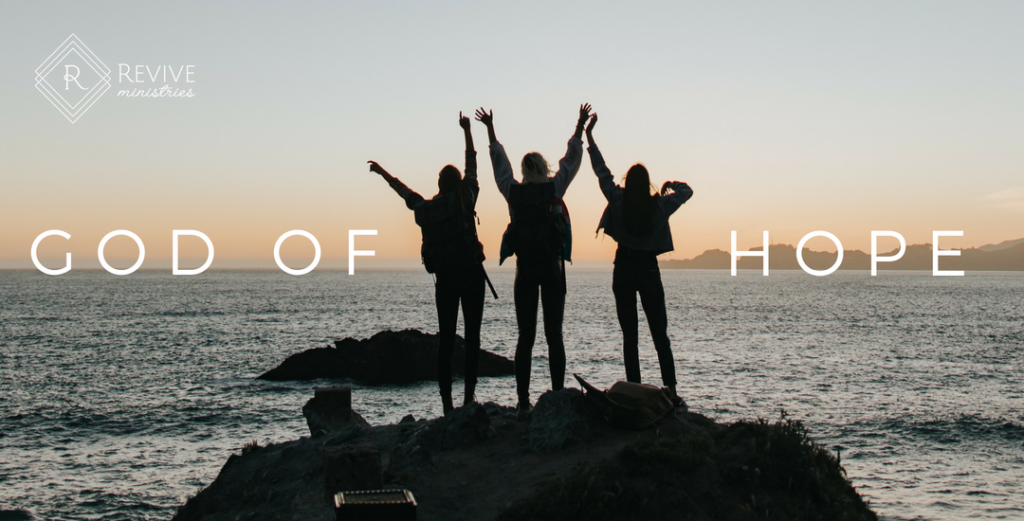 "May the God of hope fill you with all joy and peace as you trust in him, so that you may overflow with hope by the power of the Holy Spirit." – Romans 15:13
Think about someone in your life that you trust absolutely. Likely they are someone who cares about you deeply, has your best interest at heart and would spring into action on your behalf. You know them and they know you. You can trust them because you know their character and they have proven themselves true.
Even the most steadfast friend can make mistakes. We are after all, human. But God's character is unwavering. He never fails to meet us in our need, to lift us up above our circumstances and set us back on solid ground. He has proven himself faithful and steady, loving and kind. We can trust Him. When we do, the Holy Spirit floods us with hope. It washes over us, dispelling our fears and renewing our hearts. Trusting God is not always easy, especially when we cannot see or understand what is happening in our lives. When we find ourselves in a difficult season, how do we trust and find hope?
One way is to focus on the character of God, instead of our circumstances. When we focus on our circumstances, we can get caught up in the moment. When we remember God's character, we stay grounded in truth. We can turn our face toward the God who knows us better than we know ourselves, and we can breathe easy. He has been a Father for a long, long time and knows what He is doing. He will fight on our behalf, keep us firmly in his grip and and redeem our pain for purpose.
The word "remember" means to relive, hold dear, to know by heart. When we keep the truth of God's character close, we can know Him by heart and look back to see how He has worked in the past and is working now in our lives. This brings us hope and a renewed perspective that everything is going to be alright.
So, what's true about God's character?
God is…Love (1 John 4:8)
God is…Holy (1 Peter 1:15)
God is…Steady and unchanging (Hebrews 13:8)
God is…a promise keeper (2 Peter 3:9)
God is…strong enough to carry you (Isaiah 41:10)
God is…the Redeemer (Psalm 103:1-22, John 3:17)
God is…Creator of all things (Isaiah 40:28)
God is…Giver of all that is good (James 1:17)
God is…perfect and true (Psalm 18:30)
God is…present in our circumstances (Isaiah 41:8-10, Matthew 28:20)
It is our prayer for you that you lean into God and trust in God's character. As you place your trust in the steadfast love of God, you will receive overflowing hope for whatever you are facing.
God, you are the God of hope. Help us to trust you, even when we don't see the whole picture. Thank you for revealing your character through your Word, so that we can lean on your steadfast love, and receive hope through your Holy Spirit. Fill our hearts to overflowing, and help us to give hope to others.