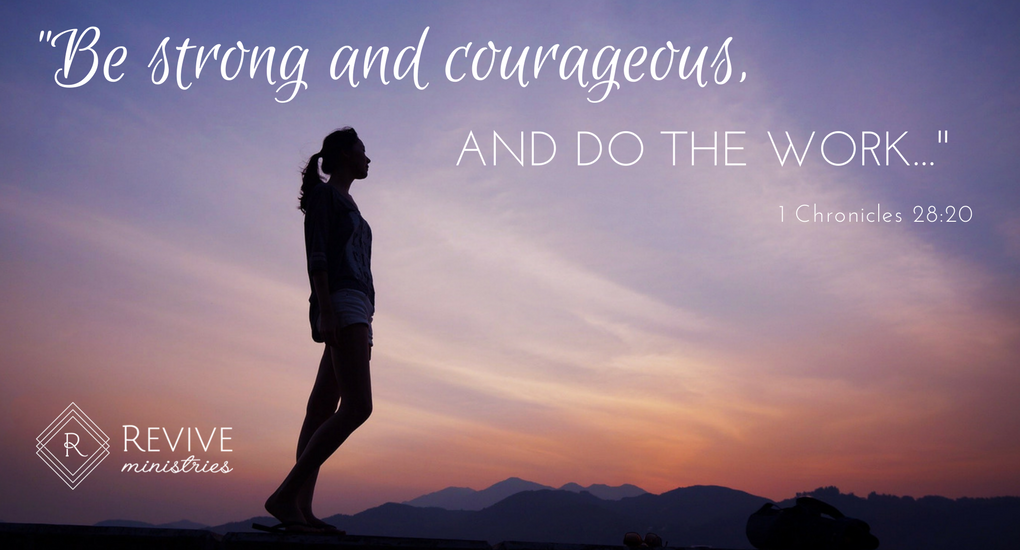 Have you ever felt in over your head? Ever taken a step of faith not knowing if the ground was still really there beneath your feet? Maybe you were thrust into a position where you had to figure things out to avoid catastrophe. I think King David's son Solomon, probably felt like this more than once.
Let me set the scene…King David, though far from being a perfect King, was still a man after God's own heart. In his later years, his crowning achievement would be commissioning the building of the Temple of God. David's heart's desire was to build a house for the ark of the covenant. The temple was to be more than just a lovely sight to take in or a hub for the community to worship, it was to be the very dwelling place of the Lord. The plans had been given to David by God through the Holy Spirit and it was an enormous undertaking.
Because David was a warrior and had shed blood, God had determined that David's son Solomon would be the one to build the temple. As David nears the end of his life, he commissions Solomon to build the temple, as God had instructed. Before all of the people, David encourages Solomon, the future king of Israel, to listen to God and follow his ways. Then David turns to Solomon and says,
"Be strong and courageous, and do the work. Do not be afraid or discouraged, for the Lord God, my God, is with you. He will not fail you or forsake you until all the work for the service of the temple of the Lord is finished."

1 Chronicles 28:20 NIV
This reference of scripture is also seen in Deuteronomy 31:6 when Joshua is being appointed by Moses to be his successor and lead the Israelites. I think it is no coincidence that David is quoting this particular scripture to his son.
Though, what's different here is one little line…Be strong, courageous and Do. The. Work.
I cannot tell you how many times I have sat motionless in my anxiety telling myself "be strong and courageous and do not be afraid". And there are times when that is both appropriate and necessary. There are seasons when we need to be still and let God fight the battle for us.
But there are also times I need someone to come along side me, pull me up off the ground and remind me to there's work that can be done. Waiting on the Lord is often continuing to do the last set of instructions you received, until you get new ones. It is working actively with what you have in front of you. God is faithful to equip us with exactly what we need. He brings people into our lives to fortify us, encourage and help us. I hope that you hear these words as coming from that friend who lovingly takes you by the hand and helps lift you up off the ground so you can stand, strong and ready.
"But what," you may ask, "does this look like in present-day times when the task is not building a temple, but folding yet another load of laundry thanklessly, or clipping coupons to make ends meet? How do we do the work when the thing before us just seems too daunting?"
It will look different for each one of us. We all have tasks in our lives, some joyous, some tedious, and some completely overwhelming. The charge that King David gave to his son and to the people of Israel still rings true for us today. Listen to God, follow his ways, be strong and courageous and do the work. We dig deep, lean into the strength God gives through the Holy Spirit and step forward. The promise? God is with us, and he will never leave us. We need not fear. He will help us see this through and give us joy.
So mama, weave prayers for your children into the folding of socks. If you are in a position to encourage and mentor others, or to speak truth in love, use your voice! If the path ahead is long with no end in sight, look for the next step right in front of you. The point is, in every season, we are all called and equipped to do good works, but we're never alone. We don't have to be afraid, God himself will lead us and not forsake us.
Lean into Him. Be strong. Be courageous. And let's do the work.