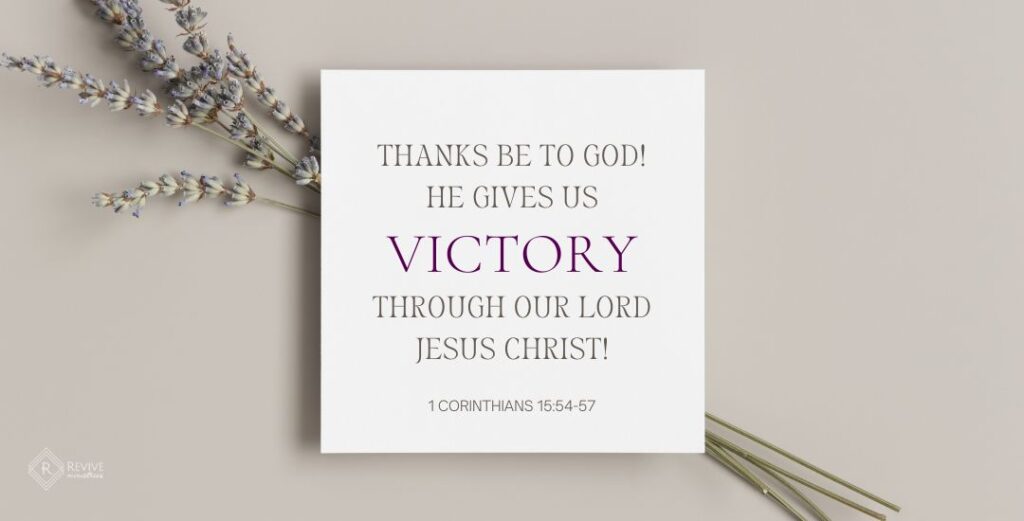 Sometimes I find myself relating to the disciples on the day after Jesus was crucified. They were disillusioned, discouraged, and without hope. They couldn't see the bigger picture, just the events right in front of them. They didn't remember or understand all that Jesus had told them would happen. For them, it felt like they lost the one thing worth fighting for.
They didn't understand that Jesus came not only to help them in the here and now, but to win their hearts and souls for eternity. They didn't see that there was a war involving humanity and that we were all prisoners who needed a rescue. God's love for us propelled Him to send Jesus from heaven to do just that. This battle was real and our very lives were at stake, but He came to bring us victory. Through the cross and resurrection, Jesus won the victory and triumphed over death itself.
At the moment that Jesus died on the cross, the curtain in the sanctuary of the temple was torn in two, from top to bottom. The earth shook, rocks split apart, and tombs opened. Once Jesus came back to life, many godly men and women were also raised from the dead and went into the holy city of Jerusalem (Matthew 27:50-5).
Can you picture this scene? It's like the fireworks after the battle is won–it is a holy celebration! Can you even imagine what elation the disciples must have felt when Jesus came back from the dead? A situation that seemed completely lost and hopeless had miraculously turned into their biggest victory!
…he will swallow up death forever. The Sovereign Lord will wipe away the tears from all faces; he will remove his people's disgrace from all the earth. The Lord has spoken. In that day they will say, "Surely this is our God; we trusted in him, and he saved us. This is the Lord, we trusted in him; let us rejoice and be glad in his salvation." – Isaiah 25:8-9
"Death has been swallowed up in victory. "Where, O death, is your victory? Where, O death, is your sting?" The sting of death is sin, and the power of sin is the law. But thanks be to God! He gives us the victory through our Lord Jesus Christ. – 1 Corinthians 15:54-57
We cannot forget that Jesus' victory is also our victory! Because of His victory for us, we are free from the hold of sin and death. It is a victory that cannot be undone. No longer can anything separate us from the love of God. The victory won through Christ is so great and monumental that even the calendar flipped! There was life before and life after. We live our lives after the reality of the resurrection, and that is a life we live in victory!
We stand victorious even when we feel like we are losing the battle. Whatever battle you are facing, whether it is for your marriage, the salvation of a loved one, an addiction, your health or something else, know that you no longer face this battle alone, but rather with the One who has already won the victory. He will give you the strength to stand and He does not fail. We are victorious because He is victorious. Praying you live in the victory of Christ today!