The Christmas season can be both wonderful and stressful all at the same time. Between packed schedules, family get-togethers, the pressure to get the Christmas shopping done in time, and attend all the holiday events, it can be easy to feel overwhelmed and lose sight of what Advent is all about.
The word advent means "arrival" and the four weeks leading up to Christmas is a time to remember and celebrate the arrival of Jesus on earth. We have an opportunity each week to reflect on the moment when God came to earth and everything changed. Advent is also a time to look forward with eager anticipation to the day when Jesus will return again, bringing wholeness and full healing to our broken world.
We have two Advent studies for you to choose from. God Came Near is a 4-week daily devotional and Through Her Eyes is a 4-week, weekly devotional with daily reading plan. Feel free to pick whichever one will work best for you–both are free!
Choose from our two free downloadable Advent Devotionals: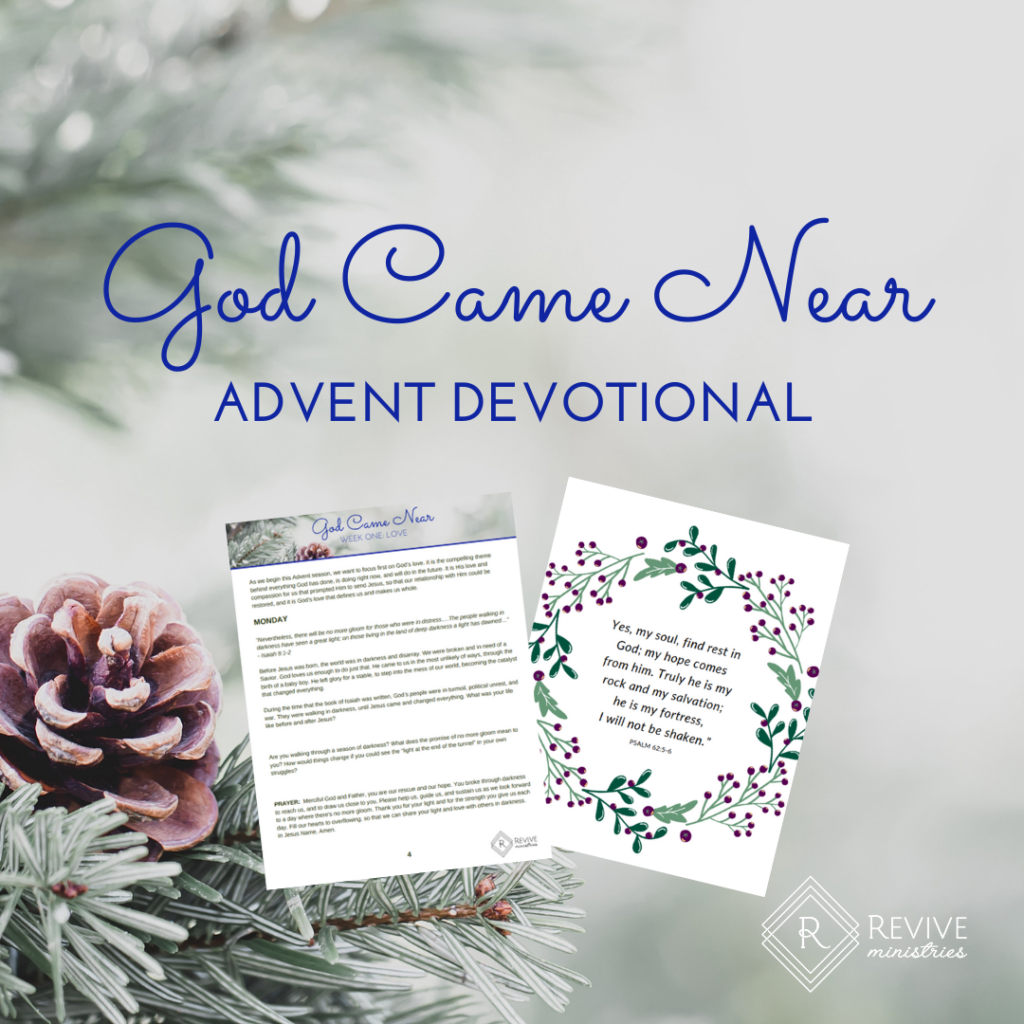 This 4-week devotional will help you to experience the love, peace, hope, and joy that Jesus brings, especially in the midst of this busy time of year. Each weekday, you will find a scripture reading, along with a short devotional thought and reflection questions to help you engage with the story of Jesus' birth and what that means for us today. At the end of each week you'll also find an experience guide, with suggestions for ways to apply what you've learned throughout the week.
As you go through this study and encounter God through His Word, it is our prayer that you will experience His love and remember when God came near.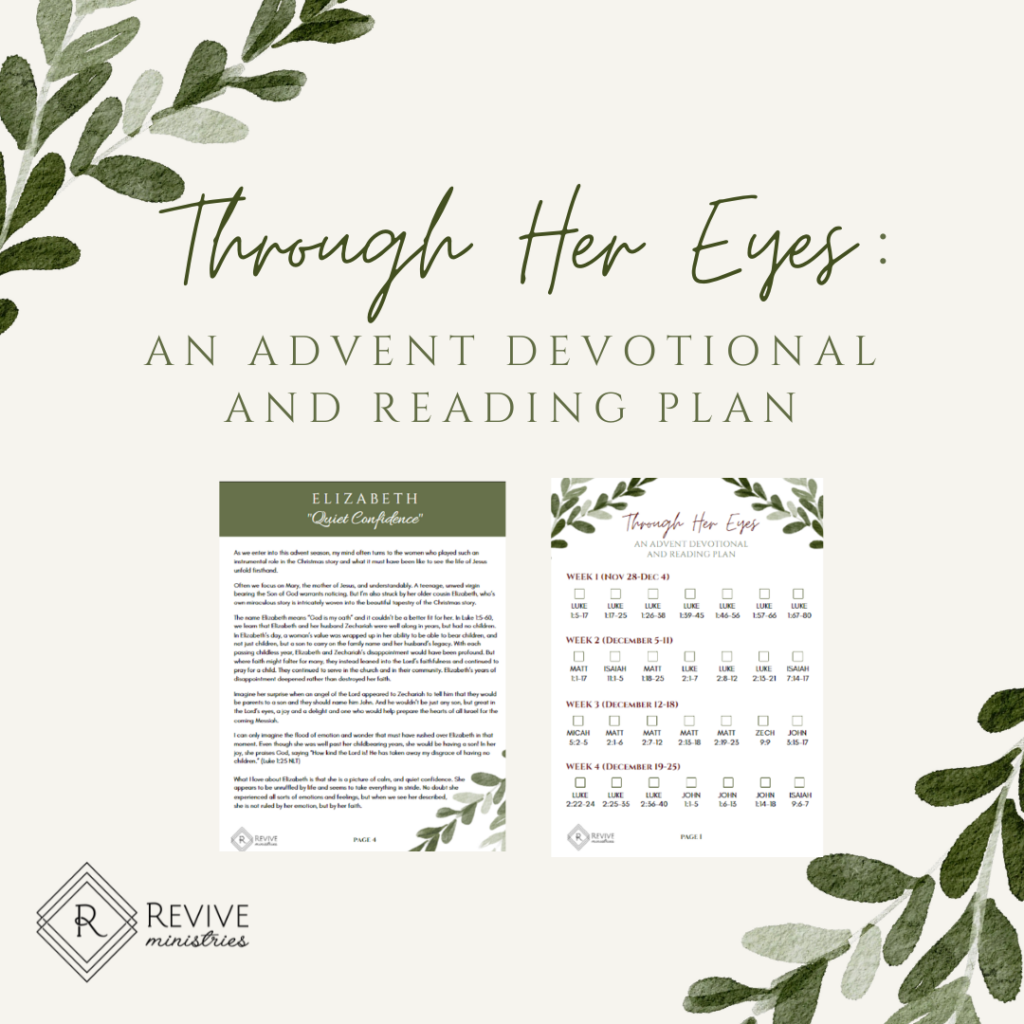 4-Week Weekly Devotional & Daily Reading Plan
This advent devotional, called "Through Her Eyes" will help you experience the Christmas season through the eyes of the women of the Christmas story: Elizabeth, Mary and Anna.
In this study, we want to invite you to re-focus your attention on Jesus, the Light of the World. He is Emmanuel–God with us, with you. He is the Prince of Peace. Each woman of the Christmas story had a unique encounter with the Savior of the world. Through this 4-week devotional and reading plan, we pray that you too will experience Jesus in a new way, and that the Christmas story will come to life as we look at it "through her eyes".
This digital devotional contains 4 weekly devotionals as well as a 4-week daily reading plan to take you through the story of Jesus' birth.